How can I add my booking widget to my Shopify site?
You can easily add your Hashealth booking widget to your shopify site.
Pre-requisite here is to be logged into your Hashealth account and on your booking widget page.
In another tab or browser and from within your shopify account, follow these steps:
Click on "Online Store" -> "Themes" in the menu on the left.
Then click "Customize" - this is a button on the main screen. This will navigate you to a new page.
From the menu on the left click "Add section" -> "Custom content"
From the Theme block that pops open select "Custom HTML"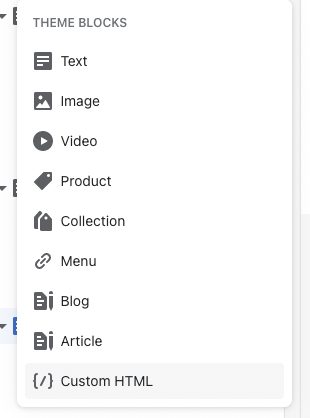 Copy your booking widget code from Hashealth.
Back in shopify, paste your Hashealth booking widget code into the Custom HTML.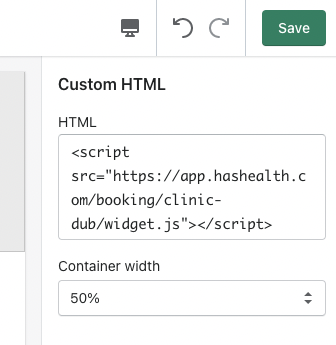 Note: Some tweaks in shopify maybe required to ensure your widget is presented as desired.